In October of 2016 I attended SOCAP, the major impact investing and social capital markets conference in the US. I made some quick comics and you can find my full report back on Regenerative Finance's blog.
---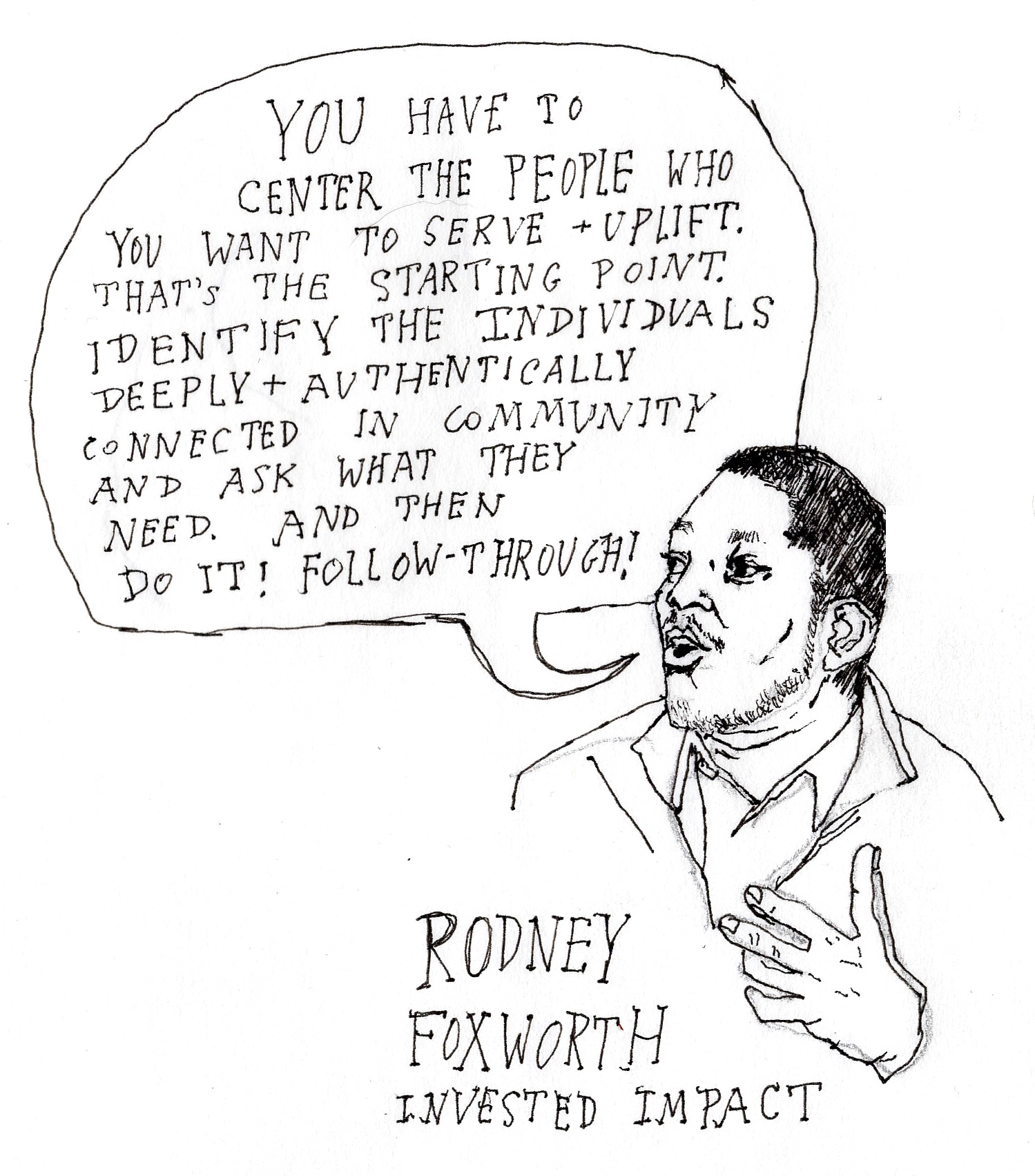 My key takeaways were:
Impact Investing is a huge spectrum, and Regenerative Finance's approach is adding a new possibility–of sharing power, co-developing terms of investment, working in deep partnership, and, most uniquely, redistributing wealth.
"Inclusion" is the word that investors and entrepreneurs are using to talk about diversity (see Ari's blog on why "inclusion" isn't enough). Explicitly naming "redistributing wealth to black communities" or "working with indigenous communities to restore control of land" is necessary to ground a commitment to racial justice. You cannot be held accountable if you don't have explicit goals.
The most transformative work in impact investing is being done by visionary black leaders like Jessica Norwood, Konda Mason, and Rodney Foxworth who are in deep partnership with black communities and racial justice movements.
Leaders like Rha Goddess and BALLE's Michelle Long pushed for connection and embodiment in order to shift the culture of SOCAP, and to challenge the way we're replicating the old economy as we're building the next economy (see our recap of COCAP, and especially Amaka Agbo's keynote). At Regenerative Finance we're trying to follow this leadership, and learn more about deep connection, embodied practices, and transformative honesty.
There are creative tools for redistributing the wealth of investors, but without explicit conversations about race and colonization, impact investing will continue to build wealth for the wealthy. Radical redistribution of wealth is required to transform the economy, which means wealthy people need to make low and/or negative financial returns on their investments, and not market rate returns.
---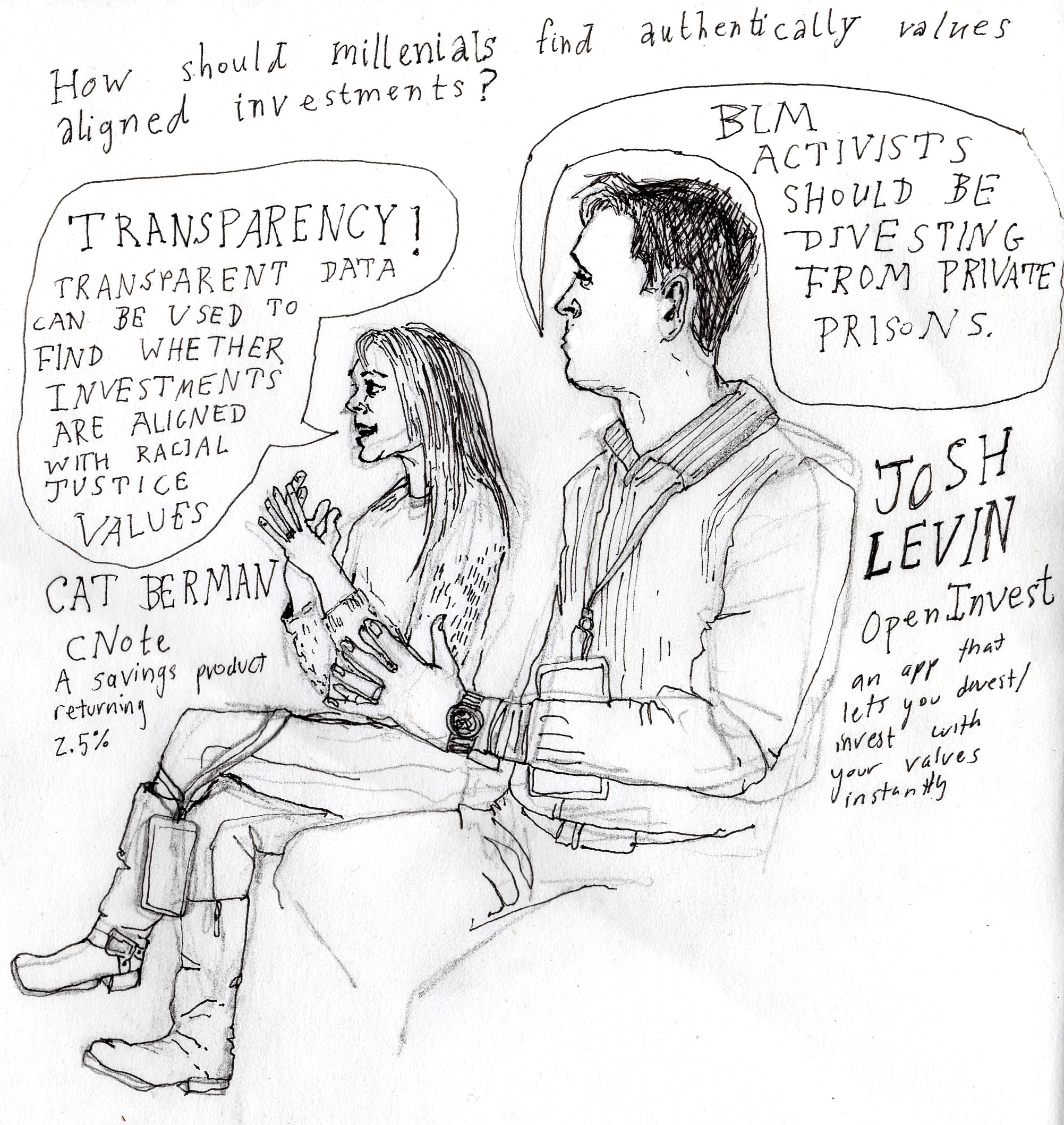 ---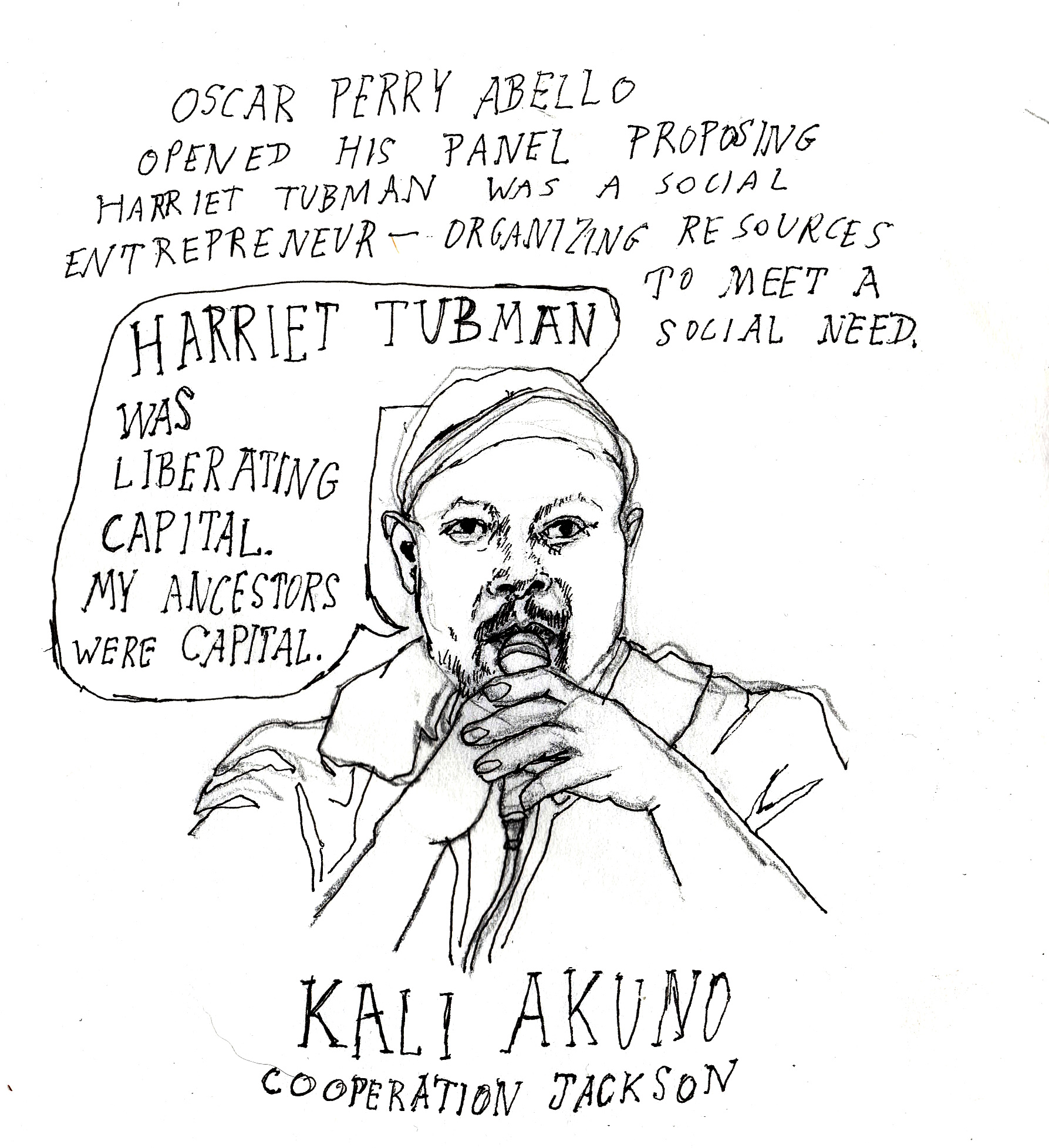 ---
---