Regenerative Finance Annual Report
---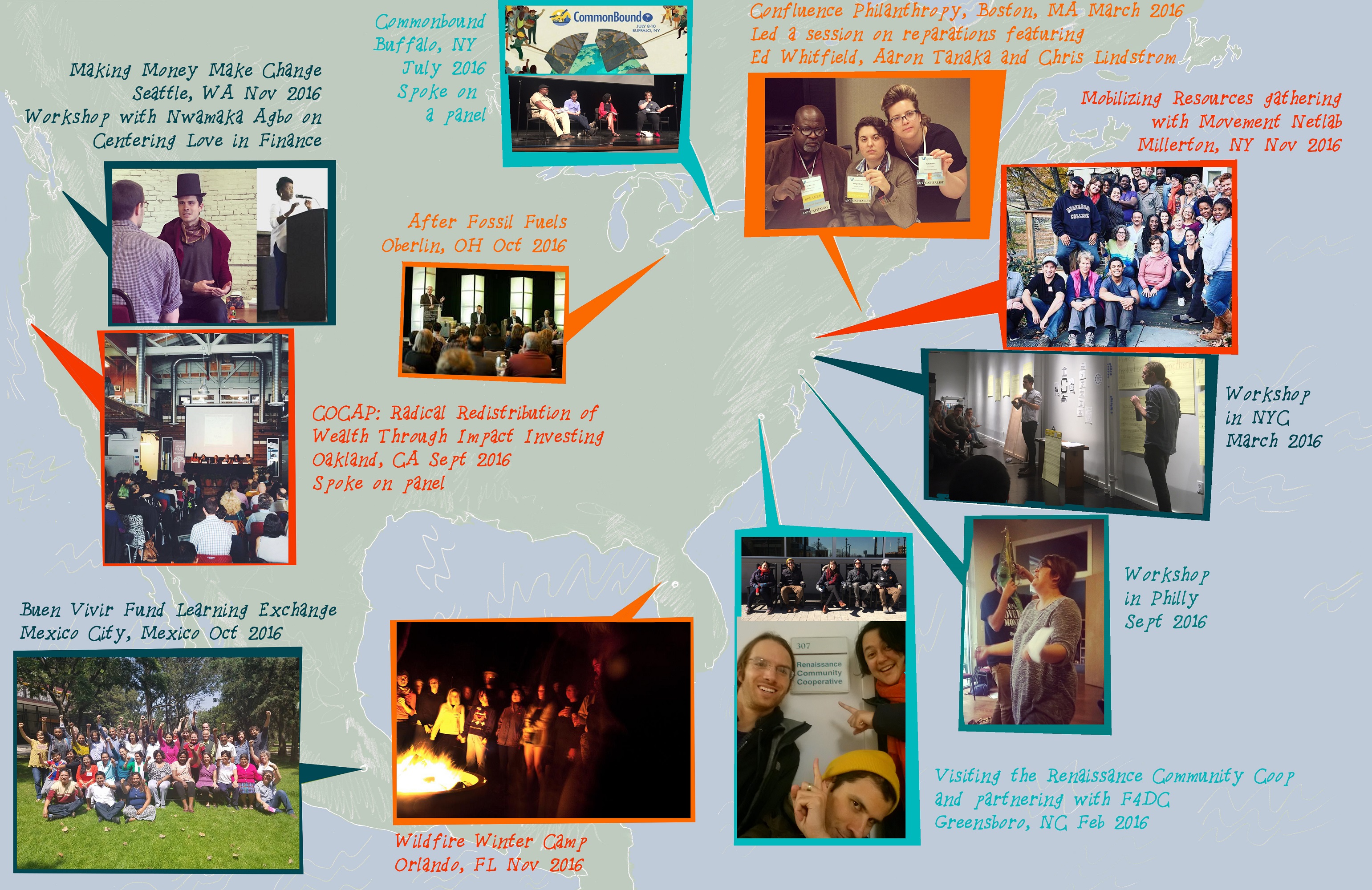 What we're looking forward to in 2017
In this moment we need truth-telling and clarity.
This is the heart of our political education work: leading with our values and the truths we see behind them.
This year we will focus on political education with the end goal of moving money and shifting power.  We'll develop and deploy badass curriculum through webinars, praxis communities on decolonization, investing, replicable workshops, and dropping zines like they're hot.
We'll keep on with our internal praxis and study groups as necessary, too.
Regenerative Decolonial Reparations = Hope in the Time of Fear
We can use money and finance as one tool to dismantle the extractive system and repair harm. Shifting control of capital will be part of the hope that sustains us in the next 4 years.
We will also continue to work to shift the SRI and impact investing sectors to get real about reparations, decolonization, and the violent histories of wealth accumulation.  We'll show up in SRI/impact investing spaces, holding the radical edge of possibility, telling our stories as counternarratives, and expanding possibilities through proofs of concept.
We're learning that we can't be transformative at just one level: if we're going to be doing large scale transformative projects it will also affect us deeply and personally.  We're dedicated to this heart-centered work, cultivating long-term relationships, being invested, and returning all the things.
We'll move a massive amount of money.  Leveraging our proof of concept – the Renaissance Community Cooperative – within the Reinvest Network, we're going to move major funding (amount still TBD) toward the Financial Cooperative.   Deeply committing to co-design, we're excited for the Buen Vivir Fund to put decolonial reparations values into action and invest in women- and indigenous-led projects in countries suffering from continued colonization.
Finally, as we bring our whole selves into this work, we will step into our power as individuals and collectively, trying not to be inhibited, especially around privilege and worrying about doing the wrong thing at the expense of taking action.
Continuing to Weave our Network
Maybe we'll add members to our core collective or create a slightly broader governing committee of sorts. (INTERESTED? Get in touch!)
We'll keep working on creating a formal accountability council of our movement leaders.
---
---